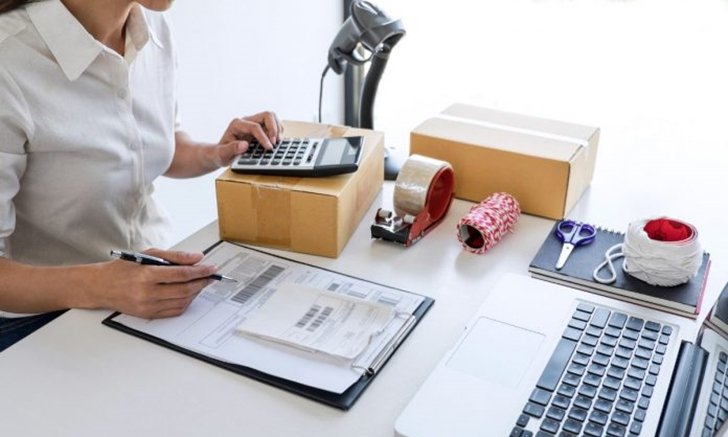 Entering the digital age, everything becomes easier, and so is trading. I can believe that this era is an era in which anyone can become a merchant. No need to go to get things to sell seriously But many people use secondhand goods that they no longer use. Whether it's clothes, bags, shoes, cosmetics, books, all kinds of things to dig and sell. Online merchant is another profession that people turn to do a lot.
That makes us find a different style of selling the sellers as well. There are kind sellers, indie sellers, hilarious sellers, and there are many other types of merchants who have unknowingly chasing their customers. So we included that as a consumer What kind of sales do we tend to shook the most?
Refuse to tell the price To ask after the mic
I don't understand where it all started. Will be selling all things but refusing to tell the price completely (Some shops come to fully support the length of the trousers, blemishes, waist size, hip size, can wear anything except price!) Have to ask the customer to say the price again. This kind of sales method cuts a lot of customers. Sometimes we just want to see the price to decide if it's worth buying or not. And will be able to compare with other stores. When you see that you do not tell the price, then ... go and look at other stores.
And most importantly, the online merchants do not forget That if not clearly attached to the product price Or having to ask customers to ask after Mike Be careful of getting fined. The penalty is not more than 10,000 baht, while the whistleblower will receive a bribe, arrest 25 percent of the fines as well. Be careful because talking after Mike. Both texts that talk to each other Price notification via Inbox, including sales person's bank account. It is very convenient for handling.
Stores that frequently change contact channels
So many stores that sell on Facebook, Twitter or Instagram. But when they buy things, customers have to say hello to LINE or have to change applications frequently, which can reduce their appetite as well. Because sometimes if listed on Facebook We would like to order reservations in Inbox ever so that all matters are gone. In addition, frequent changes of contact channels have also been warned by people that they may be cheated. The true story and false stories, but what I know for sure is that his customers are definitely afraid.
Lady, don't scold you.
Of course, trading is faced with many different people. Customers are from normal, strange to very strange. Or a bad customer like booking and not canceling, not transferring money, which way the vendor will handle it is different. Many shops choose to use the cap method. Or make rules seriously But some of the printed words might make other customers uncomfortable because they seem to be scolded as well. We believe that many customers like kind merchants. Despite the strict rules But if there is a polite and systematic arrangement Should have win-win for both sides
Bring photos from other stores to use
We often see it from pre-order stores that the stores still don't have the same products. But will order from foreign websites Or buy from stores abroad according to customer orders Therefore, the shop has to bring the pictures that are already on the website to be sold first. In the customer's point of view, there are many people who are not quite sure whether they will get something on the cover or not. Causing the urge to buy down as well
Everyone likes ready to deliver. Waiting for too long to not order
When seeing a store that has to wait a long time because it is a pre-order product from abroad, it can make customers feel discouraged as well. (Because most of them will wait about half a month or more) to deflect to a store that has products ready to deliver. There are real product images to see more. Even though it's a little more expensive, I order with ease. Get the stuff, don't have to wait long This event, the pre-order shop may have to trust it. Or some stores that have items ready to deliver, but it is slow delivery, customers have to wait a long time Making it very difficult to come back and buy next time
Price increases realistically (not)
Of course, trading has to be profitable. But some stores are very harsh as well, as the products in the store get more and more attention, and the price increases accordingly. Make old customers who used to buy may be shocked by the change. (Some stores have doubled the price), although not considered very expensive But it makes people who used to buy it feel bad And then change his mind, move away to buy another store as well
News tracking link
ทางเข้าjoker123