Areema Nasreen: Scholarship launched in nurse's memory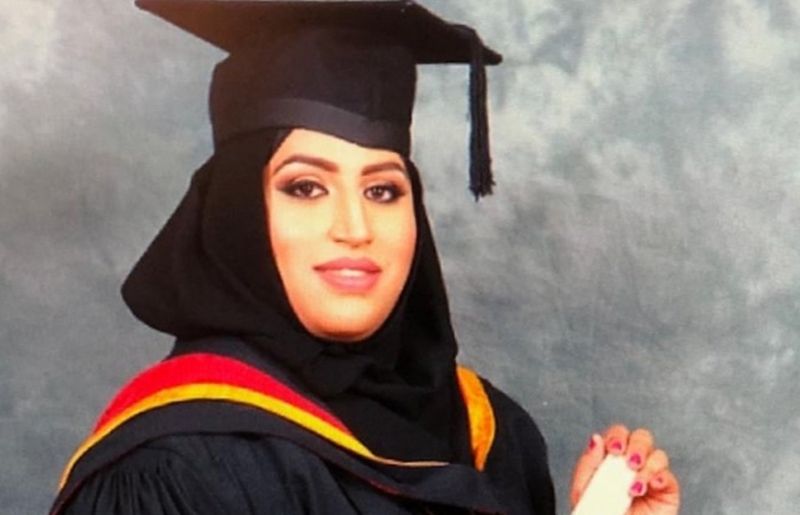 A scholarship has been launched in memory of a nurse who died with coronavirus.
Areema Nasreen, 36, who worked at Walsall Manor Hospital, died on 3 April after spending weeks in intensive care.
The scheme will fully fund a degree in nursing for someone who dreams of a career in healthcare but cannot afford the fees.
Kazeema Afzal, Mrs Nasreen's sister, said the fund would create "amazing opportunities".
Mrs Nasreen, a mother of three, started working at the hospital as a housekeeper in 2003 and 16 years later fulfilled her dream
by qualifying as a nurse - working as a staff nurse on Walsall Manor Hospital's Acute Medical Unit.
The following year she was placed on a ventilator at the hospital where she worked after testing positive for Covid-19. At the time,
her family said she had previously been fit and healthy.
Both Areema Nasreen and her sister Kazeema Afzal began their hospital careers as housekeepers.
Her colleagues described her as "compassionate, caring and positive" as well as highly respected.
Anyone in the Walsall area can apply for the scholarship scheme, which provides a three-year BSc in nursing with salary while
training, leading to a staff nurse post upon completion.
For the last year Mrs Afzal has been employed as a healthcare assistant on the ward her sister worked and also hopes to become
a nurse.
She said the scholarship "means a lot".
Read details of this news here. :
slotxo