Coronavirus: How Northern Ireland's new restrictions affect you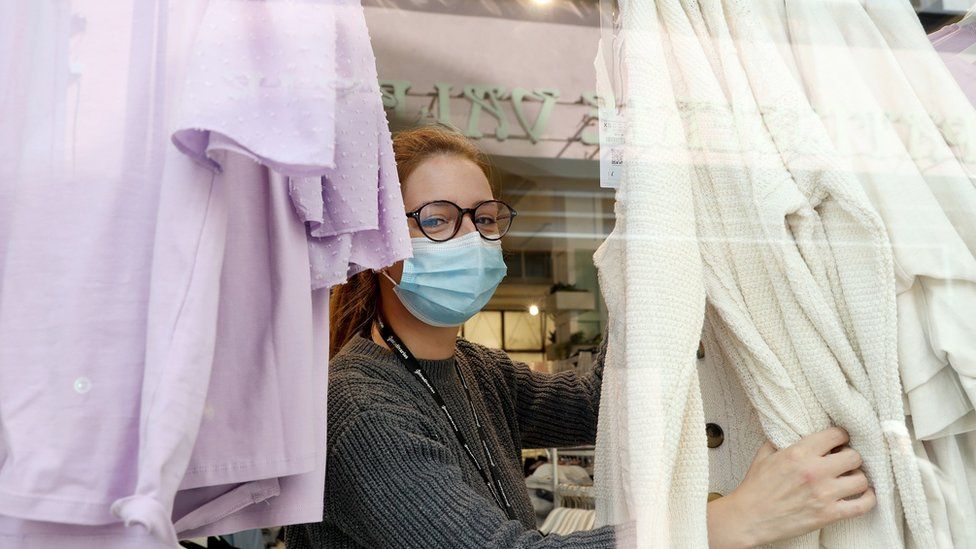 When lockdown was first introduced in Northern Ireland at the end of March, it saw a raft of new restrictions introduced on everyday life.
While many of those measures were relaxed, a number have since been tightened again.
A new six-week lockdown took effect in NI on 26 December, which will be reviewed after four weeks.
Further measures were also agreed on 5 January by the executive, in response to the rising number of cases after Christmas.
Here is a breakdown of what you can and can't do under the new guidelines and laws.
Travel
An order for people in Northern Ireland to stay at home - to stop the spread of Covid-19 - will become legally enforceable from 8 January
It will mean people can only leave home with a "reasonable excuse" such as for medical or food needs, exercise and work that cannot be done from home.
The health guidance maintains no "unnecessary travel" should be undertaken but has not imposed a formal travel limit in law
The executive says anyone travelling into Northern Ireland who plans to stay for at least 24 hours should self-isolate for 10 days
People who routinely cross the border for essential purposes will not be subject to restrictions
The Republic of Ireland has imposed a temporary travel ban on Great Britain, but the Irish government has said it will not introduce controls on the border with NI
The wearing of face coverings on most buses, trains and ferries was made mandatory in Northern Ireland from 10 July
Home restrictions
People from different households in Northern Ireland are still not allowed to mix indoors
There are some exemptions, with bubbling allowed with one other household of any size
Indoor meetings between households in that bubble are limited to a maximum of 10 people, including children, at any one time
Caring responsibilities, including childcare, are exempt, as well as supported living arrangements
Visits required for legal or medical needs are allowed
Maintenance, repairs, installations and deliveries are also permitted
From 8 January, no more than six people from a single household are allowed to gather in a private garden (children younger than 12 are included in the total)
Pubs, cafes and restaurants
From 11 December, restaurants, cafes, and pubs that serve food have been allowed to open, but must close by 23:00
Pubs that do not serve food remain closed
From 26 December, all hospitality venues will only be allowed to offer takeaway and delivery services
Continue reading interesting news here. :
ทางเข้า slotxo